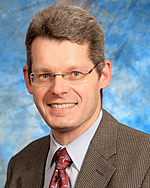 Jon King,
M.D., F.A.C.S.
Dr. King was born and raised in Seattle, Washington. He graduated with a BS in biology from the University of Washington in 1988. He graduated from the University of Washington School of Medicine in 1992. Dr. King completed his surgical training at the Phoenix Integrated Surgical Residency in 1997. Since that time he has been practicing general surgery in central Phoenix.
Affiliations:
Banner Estrella Medical Center - Chief of Staff - 2004-2008
Banner Estrella Medical Center - Chief of Surgery 2010-2015
Banner University Medical Center - Former Chief of General Surgery
Phoenix Integrated Surgical Residency - Site Director
University of Arizona College of Medicine - Clinical assistant professor of surgery
Lt Col - USAF Reserves - Honorable Discharge 2007
Phoenix Magazine Top Doc 2009, 2013, 2014, 2015, 2016, 2018
Certifications:
American Board of Surgery
Advanced Trauma Life Support - Instructor
Arizona license number 25175
Areas Of Expertise:
Minimally Invasive (Laparoscopic)
Robotic Surgery
Gallbladder Disease
GERD - Reflux / Heartburn, Hiatal Hernia
Hernia Repairs
Breast Disorders and Cancer
Colon Disorders and Cancers
Skin Cancer / Melanoma
Professional Associations:
Fellow, American College of Surgeons
Chairman, Phoenix Surgical Society
Member, Maricopa County Medical Society
Member, Society of American Gastrointestinal Endoscopic Surgeons
Patient Testimonials:
Melissa D. - "Dr. Jon King is an excellent surgeon - one of the best in the country for GI and for gut surgery. I have assisted in surgery for over 20 years, and had to have surgery myself 2 weeks ago. The process and procedure could not have gone better."
Brenda M. - "I had to have surgery during my pregnancy and Dr. King really took care of me and made me feel at ease. His team of assistants and front office girls were kind and understanding. I have recommended others to this practice."
Source: Google.com - Google Reviews Link
Dr. King's radio interview with Carol Blonder on KFNX 1100:
Play Interview