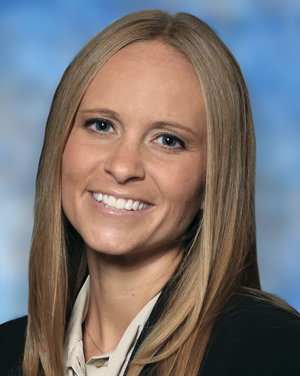 Tracy L. Freeborn,
D.O., F.A.C.S.
Dr. Freeborn was born and raised in Frankenmuth, Michigan. She graduated Summa Cum Laude with a degree in Genetics from Michigan State University in 2003. She received her Doctor of Osteopathic Medicine from Kansas City University of Medicine in 2010. Dr. Freeborn completed her surgical training at the Phoenix Integrated Surgical Residency in 2015.
Affiliations:
Phoenix Integrated Surgical Residency
Banner Estrella Medical Center
Banner Good Samaritan Medical Center
St. Joseph's Westgate Medical Center
Certifications:
Advanced Cardiac Life Support
Advanced Trauma Life Support
American Board of Surgery
Arizona License Number: 006728
Federal DEA Controlled Substance Registration Certificate
Fellow, American College of Surgeons
Fundamentals of Laparoscopic Surgery
Areas Of Expertise:
Minimally Invasive (Laparoscopic)
Robotic Surgery
Gallbladder Disease
Hernia Repairs
Breast Disorders and Cancer
Thyroid Disorders
Colon Disorders and Cancers
Skin Cancer / Melanoma
Patient Testimonials:
Rebecca T. - "Amazing surgeon and doctor. I had DCIS, a form of breast cancer and had surgery late DEC of 2016. Dr. Freeborn removed a large mass and luckily non- cancerous. End of March and you can barely even see the scar and would never know I had breast surgery. Tracy is a nice and friendly person and made me feel at ease during this stressful time in my life. I highly recommend her. I was blessed to have found her"
Michael - "My wife had to come to the hospital where she had a mass on her colon, Dr Freeborn form the minute we met her was fantastic. She made my wife very comfortable she kept me posted on each step through out her surgery. The family knew my wife was in the best hands. What is great other doctors from Dr Freeborn's practice dropped by the hospital to see my wife and they were all top notch as well. This is a great team and if you need surgery this is whom I would recommend. "
Source: Healthgrades.com - Healthgrades.com Review Link
Dr. Freeborn's recent guest speaking discussion on Inguinal Hernias at Pebblecreek in Goodyear: